EP Launch show just announced - Brian will be appearing at The Ledge in Whangarei on June 24th. Buy tickets online here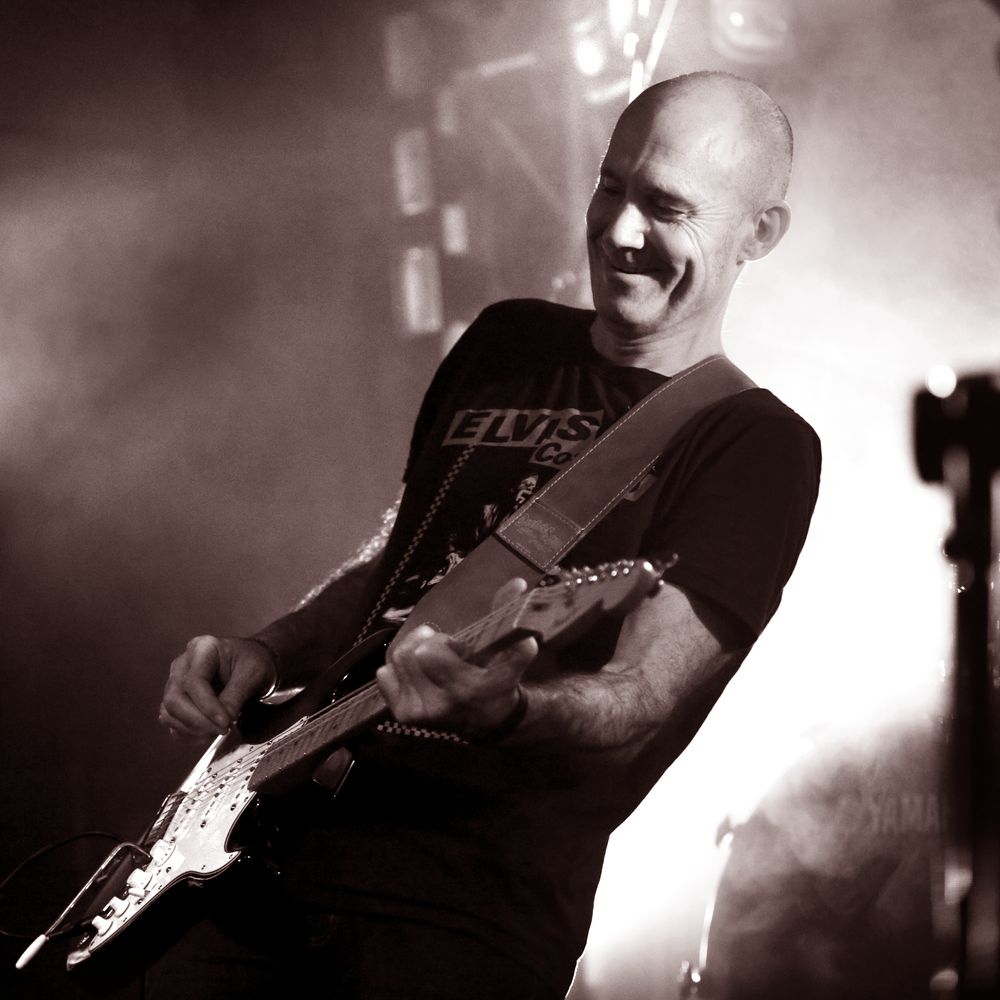 Return to Live Shows in 2022
Brian Baker is set to present new and old songs and display his formidable guitar skills live on stage after a COVID inspired break and a move back home to New Zealand.
It's been a couple of years between drinks for Brian, in the sense of playing to live audiences. Back in 2019 in Melbourne he was regularly gigging with his band "Gradual" in addition to doing solo acoustic shows. But COVID and the move from Melbourne in 2020 to a beautiful permaculture property in Northland New Zealand have put a different spin on things. Multiple solo releases later, with a growing emphasis on his extraordinary guitar playing, he's ready to step the boards again with a very special solo show which celebrates not only Brian's great songwriting but his development as an outstanding and innovative blues guitar player. The show is laptop based, with the computer supplying specially recorded backing tracks over which Brian delivers his vocals and electric guitar. The effect is a tight, professional show, with a noise free stage as there's no guitar amps or drums and everything is delivered to Brian via in ear monitors. The FOH gets 6 discrete sends - Drums, Bass, BV's, Keyboards plus a live vocal and live electric guitar. Very simple and quick to set up and pull down and is sounding sensational!
Brian is a seasoned live performer, from doing countless club dates to touring with Eddie Rayner and Michael Barker as The Makers plus everything in between. He's the consummate frontman, adept at connecting with an audience. He's releasing a new EP in May and his last release, "Everywhere You Go" is featured on the Air New Zealand Flight playlist and has just tipped 100,000 plays on Spotify. Check out the clip, filmed by the talented local cinematographer Fred Renata. See below for Spotify, Facebook and Instagram links plus some YouTube footage of Brian performing with Eddie Rayner at the Waiheke Island International Jazz Festival. There's also a pre-release listen to one of the tracks from the upcoming EP, to be released 24th June 2022.
Get in touch to book this excellent artist, appearing at shows and Festivals near you.
0:00/4:40

0:00/3:46

0:00/2:06

0:00/5:01

0:00/4:00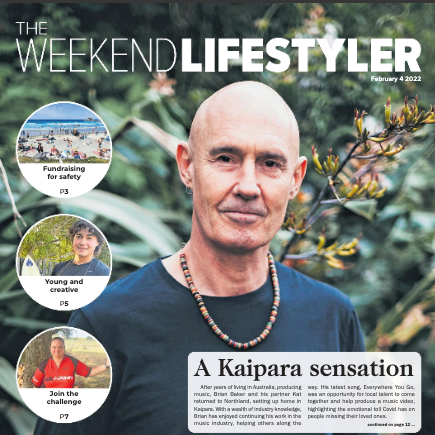 Brian in Lifestyler Feature Feb 2022
2 page spread in print.
Brian talks about moving to NZ and filming the "Everywhere You Go " film clip.